Tottenham transfer news: Bryan Gil close to joining Spurs from … Tue, 20 Jul 2021 13:00:00 +0100-Tottenham are apparently sending Lamela to Sevilla along with €25m for 20-year old left sided attacking winger Bryan Gil. EXCL. Tottenham and Sevilla are …
Romano: Spurs swapping Erik Lamela plus cash for Sevilla's Bryan Gil
July 20, 2021
Just a couple of weeks ago the speculation was that Tottenham Hotspur's Erik Lamela was likely leaving the club for Italy, with Fiorentina notably interested in the Argentine's services. So it was to everyone's surprise this morning when transfer guru Fabrizio Romano dropped this minor bomb on the Tottenham fanbase: Spurs are apparently very close to the rarest of all football transfers, a swap deal.
Tottenham are apparently sending Lamela to Sevilla along with €25m for 20-year old left sided attacking winger Bryan Gil.
Apart from the surprise of this particular transfer coming pretty much out of nowhere, it is, at first blush, kind of underwhelming. Bryan is super young, which is good, and his stats show elite level ball progression and dribbling numbers, but he's not a prolific scorer (4 goals in 2200 minutes last season) nor a particularly astute creator. He is, however, someone who is very adept at bringing the ball into the box (1.5 penalty box carries/90), and that could be a useful thing to have for Nuno.
Still, it feels like a bit of a puzzling move, unless Fabio Paratici's scouting is emphasizing something about Bryan that we're not seeing here. But again, he's 20 which means this transfer is likely as much about his ceiling and potential as it is his present ability. Paratici clearly sees something he likes in Bryan Gil, and getting younger players in for older players is at a surface level a good thing to be doing right now.
And, on the other hand, Paratici is not the only one who thinks Bryan Gil has the potential to turn into an amazing player. He's been highly rated by Sevilla for a while now — an AS article from March says he had a €50m release clause and that Sevilla were considering slapping a €100m price on him to keep bigger clubs from sniffing around. From that perspective, this seems like a pretty good deal.
However, the most concerning thing about this potential transfer isn't in Bryan's stats — I don't see anything in Bryan's background that shows that he's able to wind up Theo Walcott, go in two footed on a goalkeeper, or nick a water bottle off of an opposing team's physios. What's his xShithousery? Why are we even bothering with this guy? Build the statue. I'm crying now, go away.
---
... read more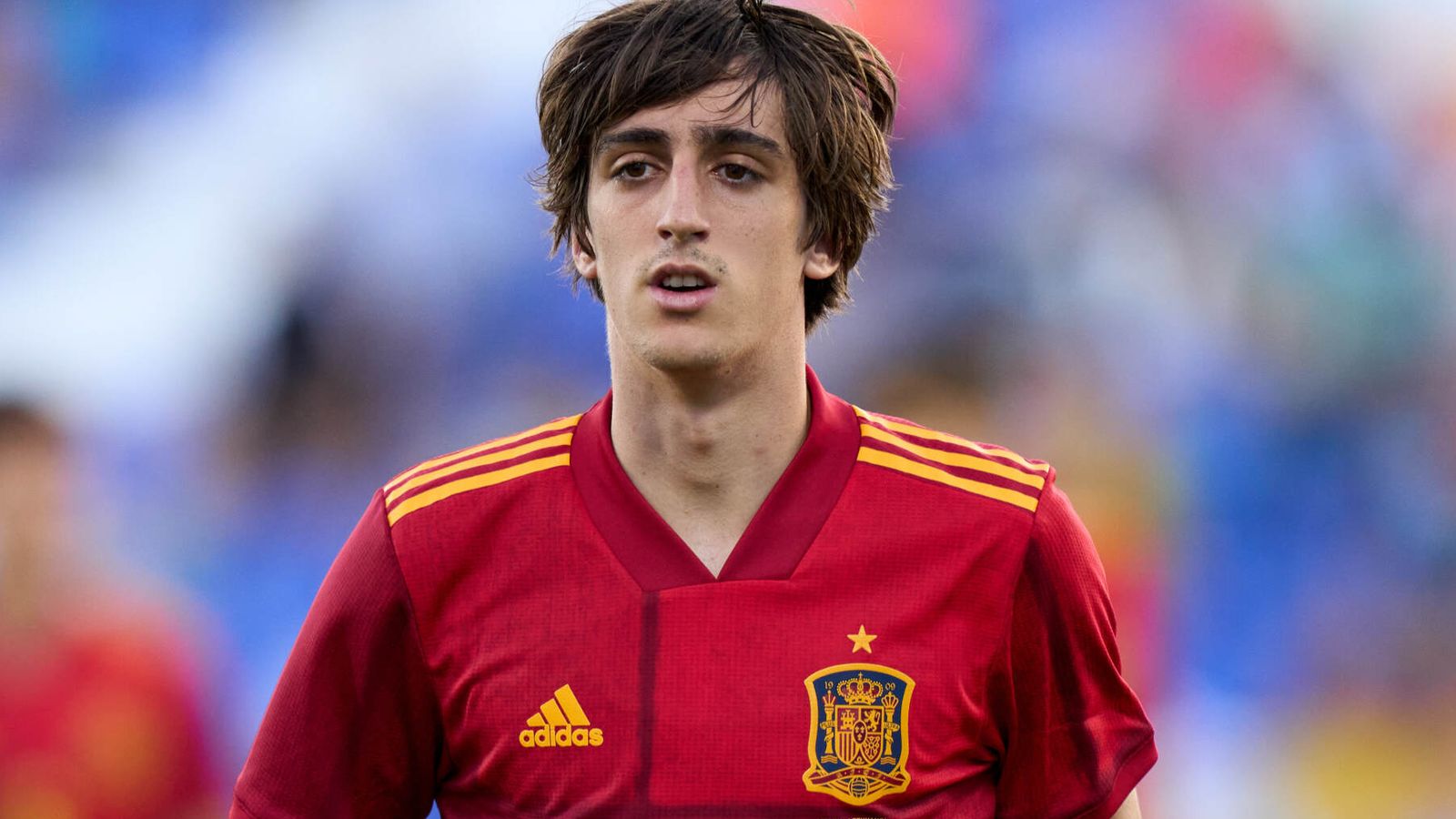 Romano: Spurs swapping Erik Lamela plus cash for Sevilla's Bryan Gil Tue, 20 Jul 2021 13:00:00 +0100-Tottenham are set to pay £21.6m for Bryan Gil, with Erik Lamela moving to Sevilla as part of the deal; Gil has three caps for Spain and is part of their squad at the …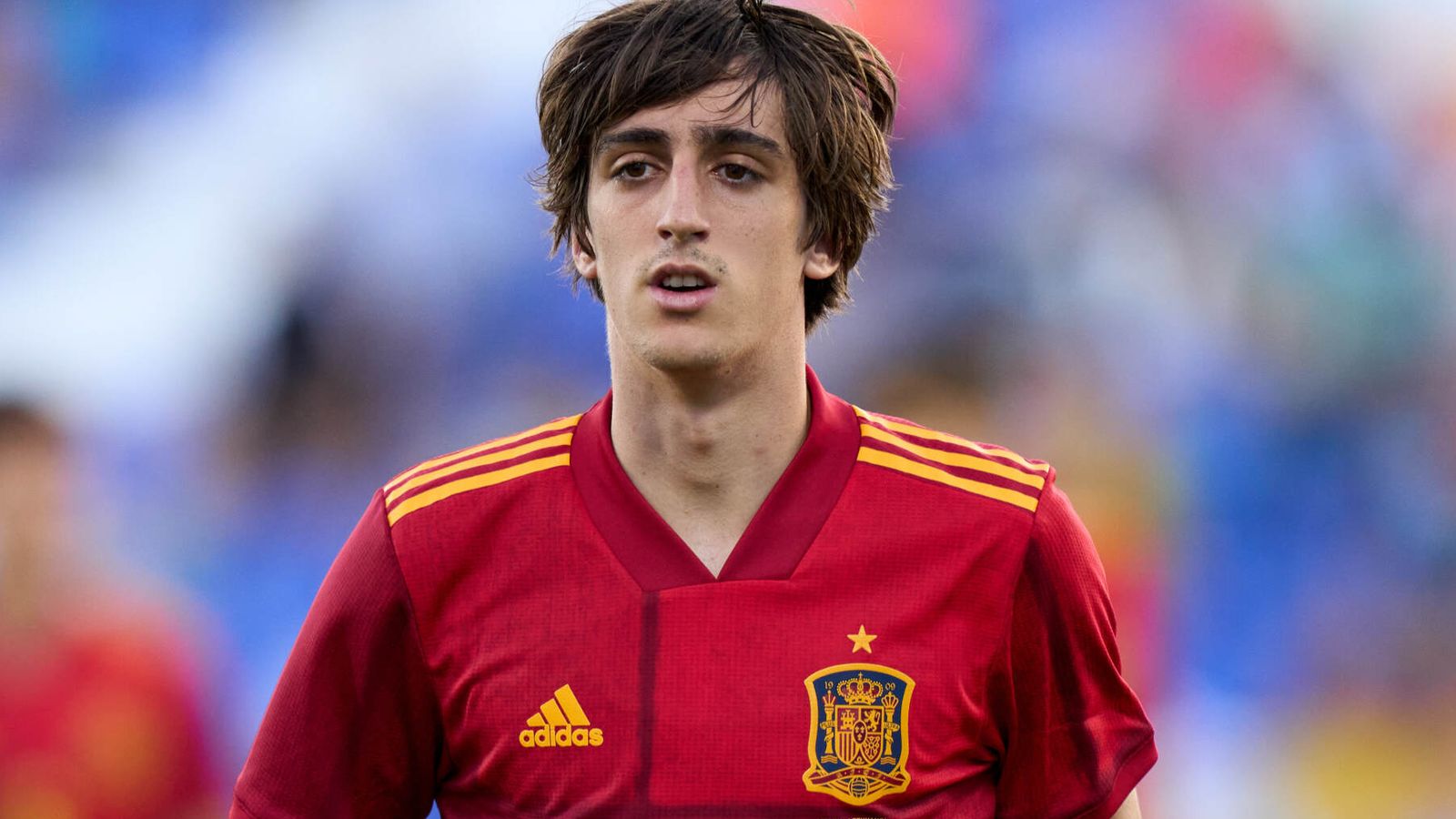 Tottenham transfer news: Bryan Gil close to joining Spurs from Sevilla with Erik Lamela set to join Spanish side
Tottenham are close to finalising a swap deal with Sevilla that will see them sign winger Bryan Gil and Erik Lamela move to Spain.
Along with allowing Lamela to join Sevilla, Spurs will also pay the La Liga side £21.6m for Gil, according to Sky in Italy.
The 20-year-old was not part of the Spain squad that made the semi-finals of Euro 2020, but he does have three caps for his country and is part of the team competing at the Tokyo Olympics.
Gil spent the 2020/21 season on loan at Elche, where he scored four goals and registered three assists as the club avoided relegation from La Liga by two points.
He also spent time on loan with Leganes after coming through the youth system at Sevilla, for whom he has played 21 times.
Lamela is set to sign a three-year contract with the Spanish side, bringing to an end his eight-year spell with Spurs.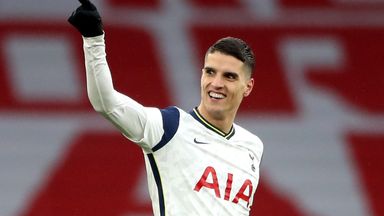 The 29-year-old was one of a number of players signed by the club with the money raised from the then-world-record sale of Gareth Bale to Real Madrid.
Lamela has played over 250 times for Spurs since arriving from Roma, although he has often struggled with injuries.
The Argentina international contributed four goals and one assist in 35 games for Spurs last season.
Nuno: No doubts over Kane commitment
New Tottenham head coach Nuno Espirito Santo says he has "no doubts" over Harry Kane's commitment to the club.
Kane reiterated his desire to leave Tottenham this summer ahead of Euro 2020 with a host of clubs interested in the 27-year-old, including Chelsea and Manchester United.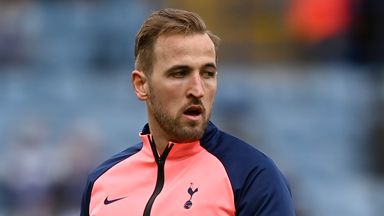 Manchester City tabled a £100m bid for the striker in June but the offer was rejected.
Speaking last week at his first press conference as Spurs head coach, when asked if he expects to have Kane at the club for the beginning of the season, Nuno responded: "I have no doubts in my mind. What I wish is for Harry to recover well and have a good rest.
"When he arrives he will feel that he has to commit himself to become better. We are ambitious, we want to do well and we count on Harry to do that.
"Harry is our player – period. There is no need to talk about anything else.
"Now is the time for him to rest. When he returns we can have a good conversation. I am looking forward to him joining the group."
---
... read more
– July 20, 2021
Bryan Gil Romano Spurs swapping Erik Lamela plus cash for Sevilla