Space Jam: A New Legacy 39; Cast All the Voice and LiveAction Stars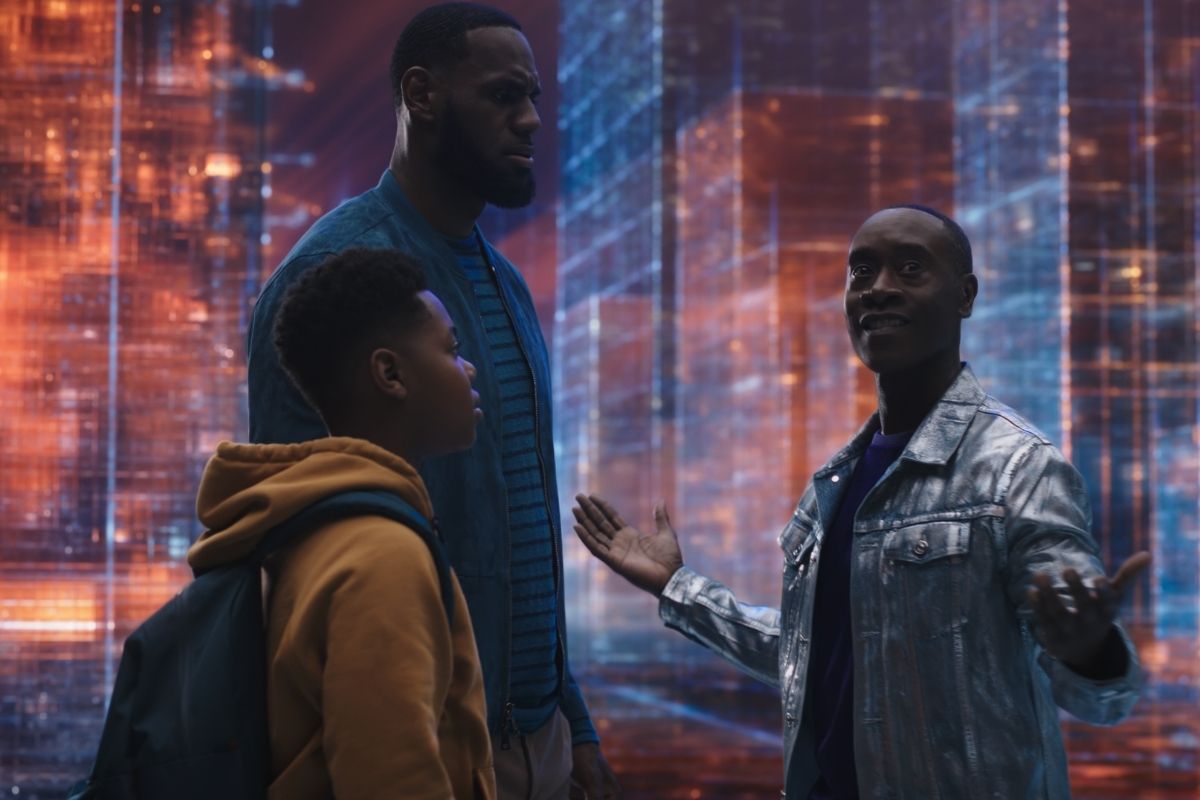 'Space Jam: A New Legacy' is, in the upset of the millennium … Fri, 16 Jul 2021 06:00:00 -0700-"Space Jam: A New Legacy" brings together beloved Looney Tunes characters with live-action stars like LeBron James, Don Cheadle and Sonequa …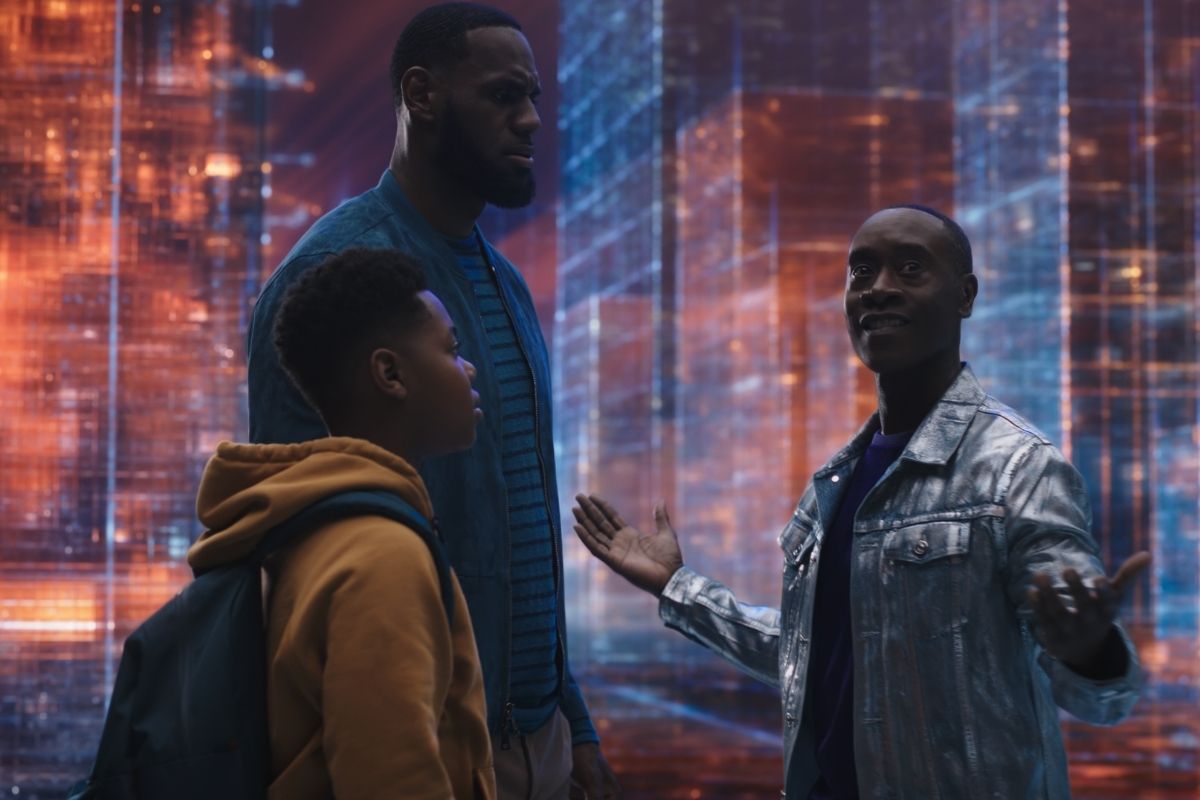 All the voice and live-action stars of "Space Jam: A New Legacy"
July 16, 2021
The Looney Tunes are back on the big screen in Space Jam: A New Legacy, following their new series on HBO Max in 2020.
For the movie, the voice cast is not the same as the recent cartoons, and some characters have been added in for the Space Jam movie.
Ahead are some spoilers for Space Jam: A New Legacy.
Who Is in the Cast of Space Jam 2?
The live-action cast is led by LeBron James, with Cedric Joe playing his son Dom.
Ceyair J. Wright plays James' eldest son Darius, Harper Leigh Alexander plays Xosha, James' daughter, and Sonequa Martin-Green plays James' wife Kamiyah.
All of the James family actors are loosely based on James' real-life wife and children, though using different names.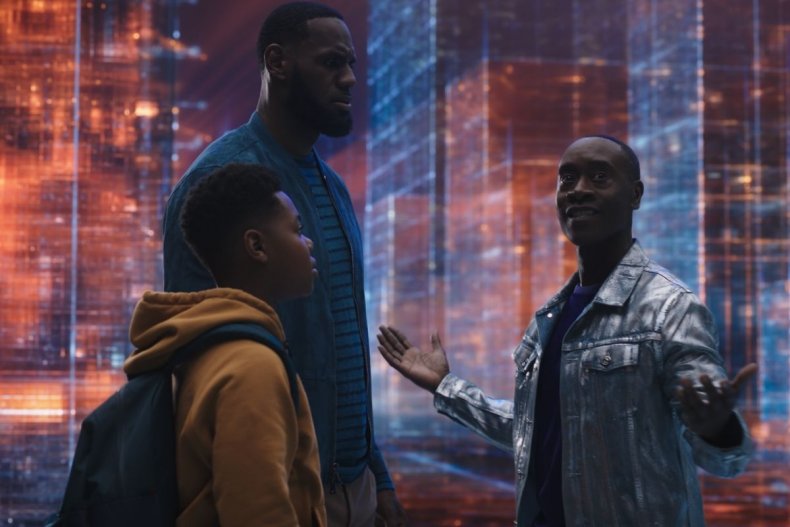 Don Cheadle plays evil algorithm Al-G Rhythm, while Khris Davis plays James' manager Malik, while Sarah Silverman and Steven Yeun play Warner Bros executives.
There are also plenty of cameo appearances in the movie, such as Ernie Johnson Jr. and Lil Rel Howery playing game commentators.
Basketball stars Klay Thompson, Anthony Davis, Damian Lillard, Diana Taurasi and Nneka Ogwumike also appear in person and as cartoon characters, as well as actor Michael B. Jordan in one of the film's funniest moments.
As for the voice cast, there are a couple of new faces playing characters who have not been shown as regularly in new iterations of the Looney Tunes.
Zendaya, for example, plays Lola Bunny, while Gabriel Iglesias is Speedy Gonzales.
There was controversy around the character of Speedy, as well as Pepe Le Pew and Lola Bunny.
Pepe Le Pew was accused in a New York Times article as adding to rape culture, and journalist Charles M. Blow made a strong case for the character being canceled.
Before this, however, Pepe's only scene in the movie was cut in the edit, despite it reportedly showing the importance of consent.
Lola Bunny's character was also changed to make her less sexualized than her previous Space Jam incarnation.
Director Malcolm D. Lee told Entertainment Weekly: "I had no idea that people would be that up in arms about a bunny not having boobs.
"Listen, I understand people don't want things to change, but I think we needed some evolution with her, not by objectifying her but by making her strong and still feminine.
"And, yes, we had all these other women who were like, 'Oh, you can't be strong and have big boobs?!' Sure you can, but we're talking about a cartoon bunny not women!"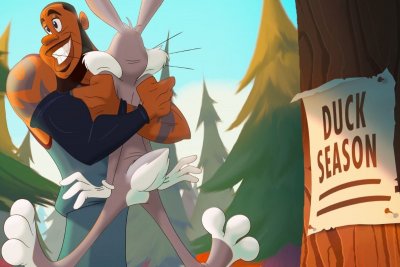 The final character to receive such controversy was Speedy Gonzales, as the character has been considered a racial stereotype, which Blow also mentioned in his article.
However, actor Iglesias hit back, tweeting: "I am the voice of Speedy Gonzales in the new Space Jam. Does this mean they are gonna try to cancel Fluffy too?
"U can't catch me cancel culture. I'm the fastest mouse in all of Mexico"
Outside of these characters, many of the usual voice actors for the Looney Tunes return, such as Jeff Bergman, Eric Bauza, Fred Tatasciore, Bob Bergen and Candi Milo.
Space Jam: A New Legacy is out in movie theaters and on HBO Max
---
... read more

'Space Jam: A New Legacy' Cast: All the Voice and Live-Action Stars Fri, 16 Jul 2021 06:00:00 -0700-SFGATE columnist Rod Benson has a bold, brave opinion: The new 'Space Jam' is good.
The new 'Space Jam' is, remarkably, better than the first
July 16, 2021
Sign up for our Remote Control newsletter to receive our best streaming stories of the week in your inbox, as well as SFGATE staff picks and updates on when your favorite shows will return.
The original "Space Jam" opens with Child Michael Jordan shooting hoops late at night with his dad. As young Michael begs for one more shot, he talks about his aspirations: University of North Carolina, then the NBA, and a baseball stint, just like his father. "I Believe I Can Fly" registers in the background, signaling that MJ knew his whole career path well before he could dunk. 
It's an almost-perfect start, which bleeds into almost 10 minutes (of an 80-minute movie) of Jordan highlights. The opening scene is never relevant again. Michael Jordan's family is in two minutes of the film. The acting is bad. There are continuity errors all over the place. Bill Murray shows up for one play at the end because he "called in a favor to the producers." The good guys (assorted Looney Tunes and friends) win the big game thanks to a dunk that MJ throws in from 20 feet away. Then the movie is over. There's no point to it.
As an adult, the original "Space Jam" is painful to watch. I didn't feel that way when I was growing up and had hoop dreams like Child Michael Jordan. But I also think a lot of adults at the time didn't mind the original "Space Jam." In 1996, there wasn't YouTube to watch 10 minutes of Jordan highlights. You had to get the soundtrack at the record store. No one knew in advance that the Jordan 11s would drop around the same time. Even if "Space Jam" was an obvious commercial for the songs, shoes, jerseys and actors, everything and everyone involved came out better for it. This was especially true if you were 12 years old and had hoop dreams like I did. The soundtrack was actually the second CD I ever owned, right after Skee-Lo's "I Wish."
It's been 25 years, and here arrives "Space Jam: A New Legacy," which I saw a screener for earlier this week. I'll admit it: I was already fatigued about the sequel before I sat down to watch. I saw the "Space Jam" shoes and jerseys on Instagram months ago. The soundtrack, which is significantly worse, has been on Spotify for a while. The new star, LeBron James, is one of the most accessible athletes in the history of sports. There is no mystique about him whatsoever. And the famous cameos this time around first leaked on spoiler sites, then on social media, then just straight-up ended up in the trailers. I went from caring to not caring to forgetting who was even in the movie. If the first "Space Jam" was a commercial, the follow-up seemed like it was going to be a 24-hour telethon begging me to donate money to Nike, the James family and Warner Bros. 
"A New Legacy" opens with a young LeBron playing in a game and getting words of encouragement from a father-figure who tells him he needs to focus. There are a couple minutes of highlights, just like the first movie. But it feels different. The words at the beginning are more like a lesson. The highlight reel is much shorter. And, crazy enough, the lesson from the beginning … comes back and is a theme of the film?
And guess what? The acting isn't bad! LeBron is a relatively decent actor who can command the screen. Don Cheadle doesn't mail it in like Murray. Cedric Joe is a genuinely talented kid actor. Roughly 10 minutes in, I had to pinch myself: The new "Space Jam" … is … good? I stopped overthinking and enjoyed it the rest of the way.
I'll repeat myself: "Space Jam: A New Legacy" is actually good. Yes, it's absolutely a commercial, but it knows that and makes fun of itself (think "22 Jump Street"). Yes, the soundtrack sucks, but the film's writing is strong. Yes, the Looney Tunes are a part of the action even though they haven't been culturally relevant in a long time, but again, appropriate jokes are made to acknowledge how weird it is for them to be prominently featured in a major motion picture. And yes, this is an exercise in LeBron patting himself on the back for being "More Than an Athlete," but he's also sticking to those tenets and showing how important family is to him. The first iteration of "Space Jam" can't claim any of the above. This version has lessons about parenthood that even I, someone with no kids, found compelling.
The debate over the NBA's GOAT has raged between LeBron and MJ for years, and I think this movies illustrate why folks fall into both camps. The Jordan "Space Jam" was the first of its kind. It was culturally iconic, and to many people, it can and should not be replicated. MJ himself was a private person who gave us little besides his athletic endeavors and thus made us hang on every word and absorb his feats like thirsty travelers at an oasis. The LeBron "Space Jam" was announced and re-announced and made so much noise, promo-wise, that we were sick of it before it came out. The shoes aren't as cool. The Looney Tunes don't matter anymore. And yet, this movie is undeniably better than the original. Way better, even. You can be mad at all the social media and trailers and logos but you have to admit the truth: Jordan could never pull off what LeBron does here.
That's what's cool about this "Space Jam." It beats the tall odds it sets for itself. This movie is LeBron's 3-1 comeback incarnate. It's a prime contender for comeback of the millennium, especially since no one could see it being not-awful save for Malcom Lee (who I'm still mad at for making me cry for an hour straight in the "The Best Man Holiday"). And if you love a good 3-1 lead joke, brace yourself for grown man and young child laughter at the same bits. The basketball is entertaining, the story is solid enough, and the film doesn't take itself seriously. Which is helpful, since this is ultimately a cartoon involving Looney Tunes characters.
---
... read more

– July 16, 2021