When is FIFA 22 coming out? How do I pre order? Who are the FIFA … Mon, 12 Jul 2021 00:00:00 +0100-Fans have criticised the move, which was confirmed last night when EA unveiled the game alongside its debut trailer, below.
EA's decision to make FIFA 22 on PC the last-gen version isn't going down well
July 12, 2021
EA is facing a backlash over its decision to make FIFA 22 on PC the last-gen version of the game.
Fans have criticised the move, which was confirmed last night when EA unveiled the game alongside its debut trailer, below.
FIFA 22 has what EA calls "HyperMotion" gameplay, which combines machine learning with 11v11 motion capture to improve how players move during a match.
Here's the official blurb on the motion capture:
"Xsens suits record every touch, tackle, sprint and duel from all 22 players playing at high intensity for the first time ever, capturing data that powers over 4000 new animations in FIFA 22 to raise the footballing intensity, responsiveness, and physicality of every player in the game."
And on machine learning:
"A cutting-edge proprietary machine learning algorithm learns from over 8.7 million frames of advanced match capture, then writes new animations in real time to create organic football realism across a variety of interactions on the pitch."
That all sounds pretty cool – and potentially positive for the way FIFA plays – but it comes with a caveat: HyperMotion gameplay is only on PlayStation 5, Xbox Series X and S, and Stadia. That leaves out PC, PlayStation 4 and Xbox One (and Switch, but I don't think anyone was expecting anything other than a by-the-numbers legacy edition for Nintendo's console this year).
While EA will no doubt argue the PS4 and Xbox One do not have the power for FIFA 22's new gameplay tech, I've seen plenty of criticism about this decision from PC gamers across social media and the usual FIFA discussion forums.
"It is so disappointing," wrote Desmund977 on reddit, summing up the mood. "Yeah it's probably just a marketing gimmick but the fact that PC will have last-gen again is unfair."
For some, the news comes as no surprise. In November, EA told Eurogamer FIFA 21 on PC did not get the next-gen features that came to the game on PlayStation 5 and Xbox Series X and S in order to keep the game's minimum specs down.
Executive producer Aaron McHardy said EA took the decision to keep the PC minimum specs down, "so that we can open the doors and be inclusive to everybody who wants to play FIFA."
"When we looked at what generation to put the PC game on, we looked at our fans and what capabilities they had with the hardware they have," McHardy said.
"And we have that information to understand what the power of the PCs out there in the world are. And when we looked at that, in order to run the gen five game, our min spec would have been at a spot that would have left a lot of people out in the cold not being able to play the game.
"So we made the choice to keep the PC version of the game on the gen four version of FIFA so that we can open the doors and be inclusive to everybody who wants to play FIFA."
Back in June 2020, when it emerged EA had decided to make FIFA 21 on PC the same as the PS4 and Xbox One version without explanation, we speculated it was a business decision based on likely data that suggested the bulk of PC FIFA users were probably playing on an old, or medium-power PC, and the need to prioritise development resources. I suspect it's similar reasoning for making FIFA 22 the last-gen version, too.
FIFA on PC lagged behind the console versions when it came to features and even the game engine itself during the early years of the last decade. It wasn't until the release of FIFA 15 in 2014 that the PC version used all the EA Sports Ignite engine bells and whistles that were present on PS4 and Xbox One.
Even before then, for a number of years the PC version of the massive-selling series lacked the features found in the PlayStation 3 and Xbox 360 version, although parity was achieved with FIFA 12. Now, of course, all versions of FIFA use the Frostbite engine.
When will PC catch up with PS5 and Xbox Series X and S? Perhaps PC gamers will have to wait until FIFA 2023 comes out next year. Until then, there's always Stadia.
---
... read more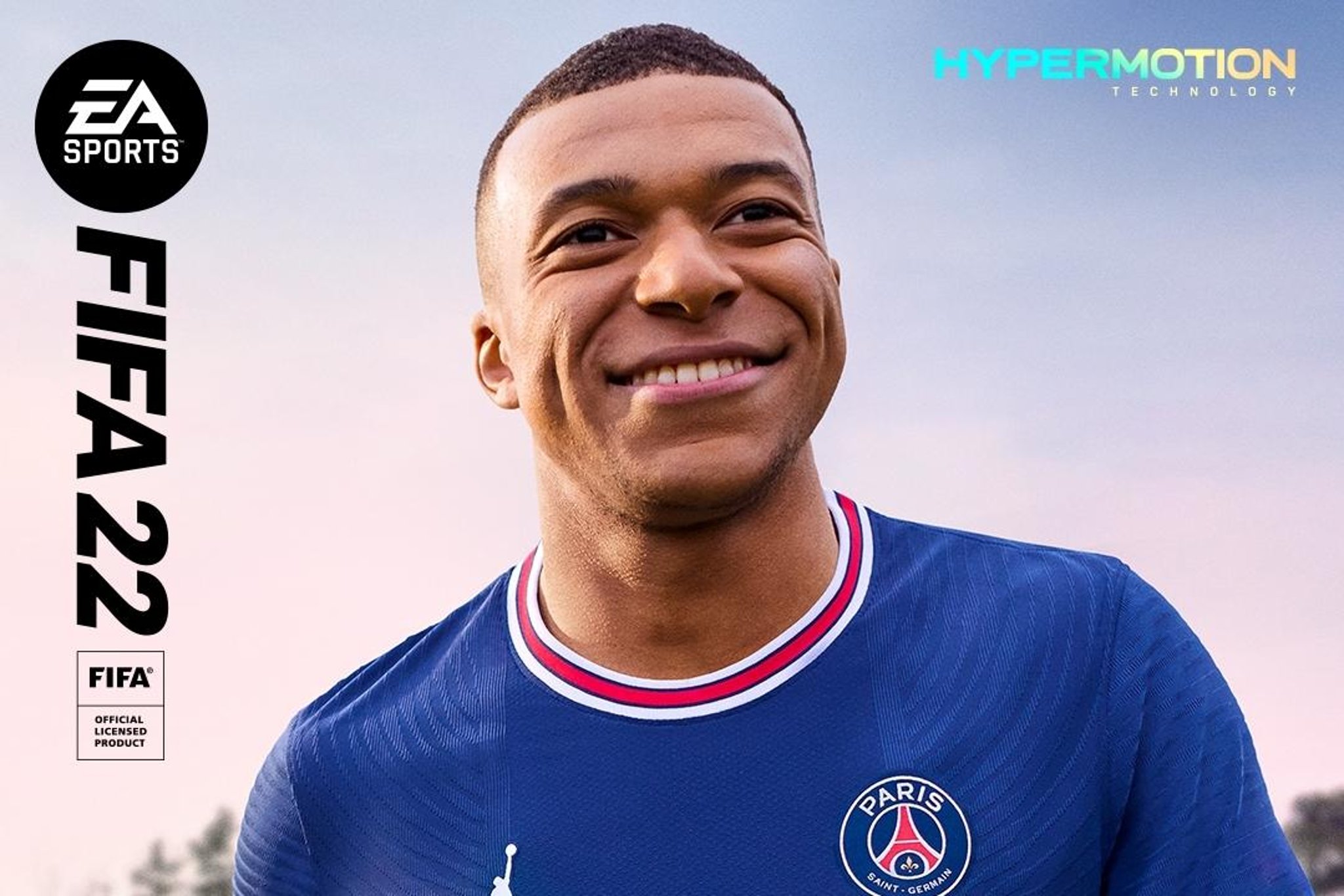 EA's decision to make FIFA 22 on PC the last-gen version isn't going … Mon, 12 Jul 2021 00:00:00 +0100-The Euros 2020 Championships might be over, but the release of FIFA 22 is just around the corner as the 2022 World Cup looms on the horizon.
Who invented football? When and where the ball game originated – and what it's got to do with Scotland
Why did England take medals off? Reason players removed their runners-up medals after Euro 2020 final
comments
Sunday July 11 was a dramatic day for many football fans as the final match of the Euro 2020 saw the Italy secure victory over England's men's national team in a tense round of penalties.
Cushioning the blow perhaps for England's gamers was the announcement from Electronic Arts (EA) that the much-awaited FIFA 22 game was now available to pre-order.
EA dropped the highly anticipated Official Reveal Trailer for the new edition just hours ahead of the Euro final – citing new HyperMotion technology as one of the many new features set to enliven the beautiful game in stunning gameplay quality across several consoles.
While Paris Saint-Germain and France superstar Kylian Mbappé is on FIFA 22's front cover for the second year in a row, EA also released the first few names of the FIFA Ultimate Team heroes appearing in the new game.
Here's everything you need to know about FIFA 22's release date, players and heroes, features and more.
EA announced yesterday that FIFA 22 will be released worldwide on October 1 for PlayStation®5, Xbox Series X|S, PC via Origin™ and Steam, Stadia, PlayStation 4 and Xbox One.
The game boasts over 17,000 players across more than 700 teams, 90 stadiums and 30+ leagues, FIFA 22 will allow players to take part in top competitions like the UEFA Champions League, the UEFA Europa League, UEFA Europa Conference League, Premier League, Bundesliga, LaLiga Santander, CONMEBOL Libertadores and CONMEBOL Sudamericana.
The biggest feature of FIFA 22 is set to be its HyperMotion technology which sees EA's machine learning algorithmic technology melded with advanced match capture software to create seamless and responsive gameplay, exclusively available for PlayStation 5, Xbox Series X|S and Stadia consoles.
To recreate the tangible feeling of football's raw, tactical nature, EA combined the first-ever motion capture of 22 professional players playing intensely with an exclusive machine learning algorithm to create fast, fluid and intelligent gameplay to let players enjoy the beloved football video game even more.
"FIFA 22 offers millions of fans around the world a chance to engage with the sport they love in an unprecedented way," said general manager of EA Sports FIFA, Nick Wlodyka.
"Each player experiences FIFA in their own way but on-pitch gameplay is the unifying constant, so we're excited to offer deep innovation there.
"HyperMotion elevates that even further on next-gen consoles and Stadia and completely changes the feel of the game."
FIFA 22 also boasts a fresh goalkeeping gameplay update, a Create a Club feature in Career mode and the much-rumoured addition of hero cards to the Fifa Ultimate Team mode.
The full list of FIFA Ultimate Team (FUT) heroes has not yet been released, but EA have teased the line-up by releasing nine initial names to help build the hype around FIFA 22's autumn release.
Similarly to the Icons with which seasoned FIFA players will be all too familiar, the FUT hero cards pay tribute to some of the world's most famous past players and the period and league in which they were playing at the top of their game.
Among the nine names dropped as FUT heroes so far are:
Robbie Keane – Premier League Mario Gomez – Bundesliga Tim Cahill – Premier League Diego Milito – Serie A Jorge Campos – Liga BBVA MX Fernando Morientes – LaLigo Santander Sami Al-Jaber – MBS Pro League Abedi Pele – Ligue 1 Uber Eats Clint Dempsey – MLS
More FUT Heroes will be announced in August, but see the full specifications and background for each hero announced so far here.
Both standard and ultimate editions of FIFA 22 are up for grabs this year and available to pre-order by visiting https://www.ea.com/games/fifa/fifa-22/buy, with those pre-ordering the Ultimate Edition before August 11 receiving an untradeable FUT Heroes player item, four days Early Access, Dual Entitlement, FIFA points and more.
In the most controversial aspect of EA's FIFA 22 release announcement, the free upgrade plan penned as Dual Entitlement will not be available with the Standard Edition of FIFA 22, only the Ultimate Edition.
This means that those with last gen consoles who purchase the near £60 FIFA 22 Standard Edition would then need to buy the game again at full price if they upgrade to a new, next gen console like the PS5 or Xbox Series X|S.
To find out more, visit EA's page on this here.
Want to join the conversation? Please register or log in to comment on this article.
---
... read more
– July 12, 2021
FIFA 22 EA decision to make on PC the lastgen version isn39;t going