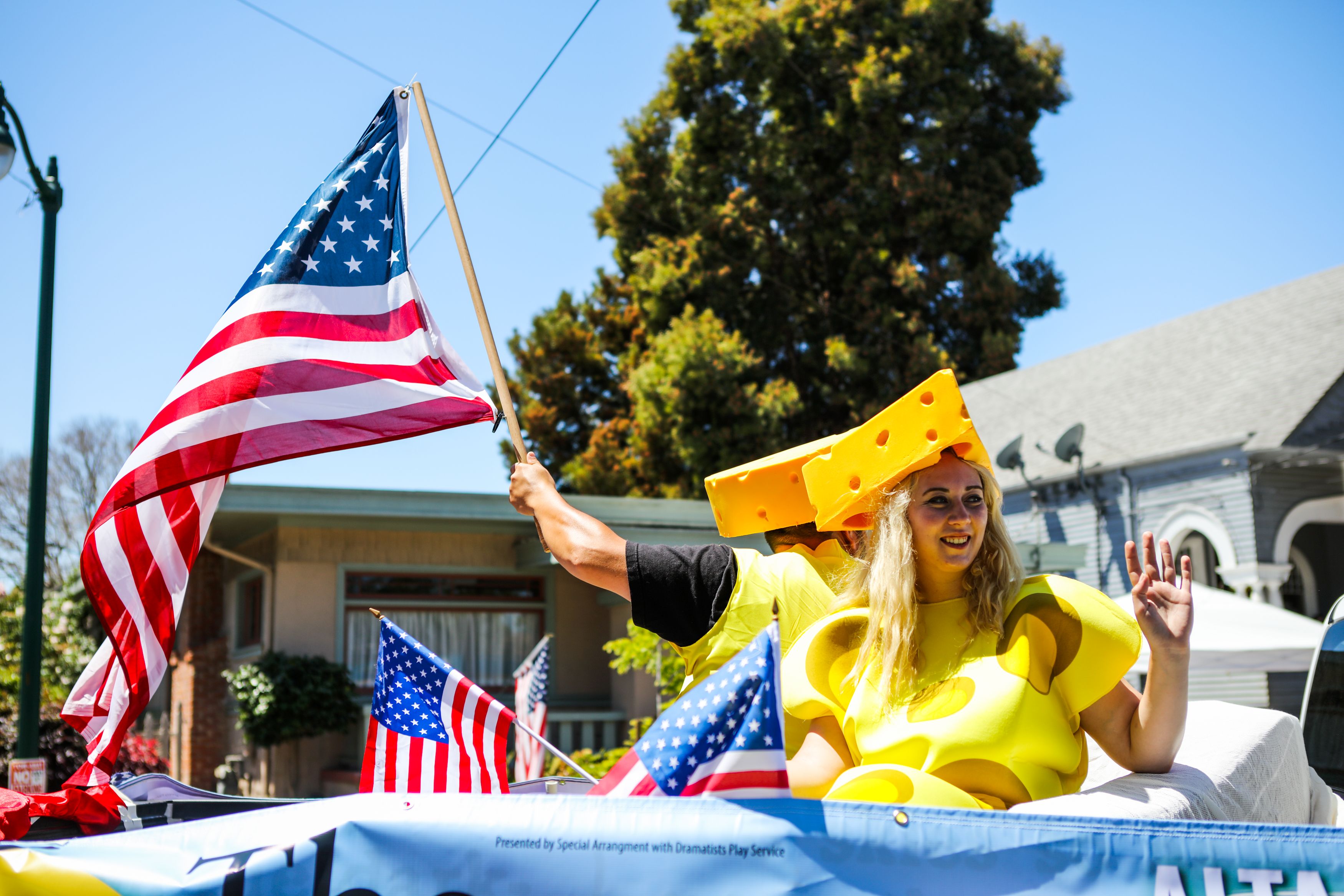 Is Starbucks Open on the Fourth of July? Sun, 04 Jul 2021 11:00:00 +0100-The Independence Day-themed quote from the "Legally Blonde" film series has been shared often on social media posts on the Fourth of July.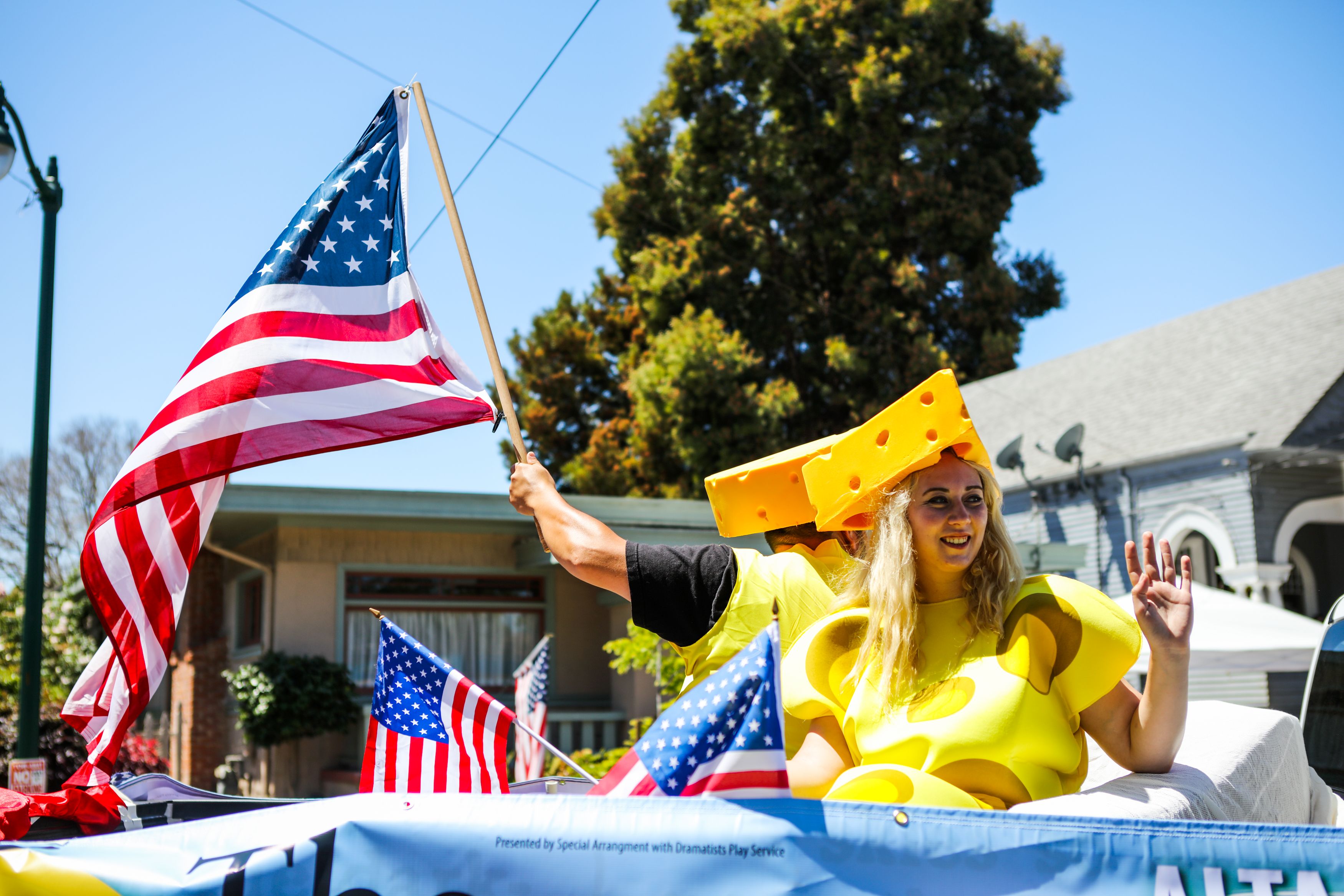 Best 4th of July GIFs, quotes, memes, and images to celebrate
July 04, 2021
As Fourth of July festivities get under way, Americans can also celebrate the day virtually by sharing messages, images and other Independence Day-themed posts via their social media channels.
Here we look at some GIFs, memes, quotes and images that can be shared to mark the day, including some that either reference or aim to encapsulate the phrase: "You Look Like the Fourth of July."
Those words were said by the Paulette Parcelle character (played by actress Jennifer Coolidge) in a scene of the 2003 film Legally Blonde 2: Red, White and Blonde.
It has since often been quoted on social media by those celebrating Independence Day. In the scene, Paulette tells Elle (the film's lead character played by Reese Witherspoon): "You look like the Fourth of July! Makes me want a hot dog real bad!"
July 4 GIFs and Memes
Several Twitter users have shared various GIFs and memes paying homage to the words said by Coolidge, such as one from user @laurajoellen who shared a GIF of the film scene where the lines were said.
The user shared the GIF in a reply to a post in April 2020 by author Stephen King asking: "What's your favorite movie line ever? I'm torn between 'We'll always have Paris' and 'You're gonna need a bigger boat.' (Quotes may or may not be exact.)."
The Twitter account of Future Female Leaders shared a meme showing a collage of both characters from the film, with the quote pictured at the bottom. The tweet has had over 300 likes since it was first shared.
This image of a baby wearing a July 4-themed outfit and sunglasses, tweeted by user @callielanejo, with the words: "Oh my God, you look like the Fourth of July…makes me want a hot dog real bad," has had over 2,400 likes since it was shared.
Giphy offers nearly 140,000 different GIFs themed around "You Look Like Fourth of July," according to its website.
Some of the ones on offer include various animated GIFs of explosive fireworks displays, retired professional wrestler Hulk Hogan playing a guitar against an American flag backdrop as well a cartoon of Uncle Sam dancing in an animated gif that reads "Dab for Freedom."
Gfycat also offers a host of GIFs themed around "You Look Like Fourth of July."
Some of the GIFs available include television host Stephen Colbert gesturing while wearing an American flag-themed scarf and gloves, while another shows the head of a bald eagle (the national bird of the U.S.) against a flag backdrop and the word "Freedom" flashing below it in bold lettering. Another GIF features the silhouette of the Statue of Liberty being showered with stars.
Users can access the embed codes for these gifs directly from both the Giphy and Gfycat websites.
July 4 Quotes
Here are some quotes themed around patriotism, freedom and equality from various public figures that could be shared on Independence Day.
"Freedom is not worth having if it does not include the freedom to make mistakes." — Mahatma Gandhi, social activist.
"The red and white and starry blue is freedom's shield and hope."—from The Stars and Stripes Forever march by John Philip Sousa, an American composer.
"The only real prison is fear, and the only real freedom is freedom from fear."—Aung San Suu Kyi, the former leader of Myanmar.
"I'd like to be remembered as a person who wanted to be free and wanted other people to be also free."—Rosa Parks, late civil rights activist.
"In the unlikely story that is America, there has never been anything false about hope."—Barack Obama, former president.
America is a country "that welcomes people to its shores. All kinds of people." —Ruth Bader Ginsburg, the later former U.S. Supreme Court Justice.
"Ask not what your country can do for you—ask what you can do for your country." —John F. Kennedy, late former president.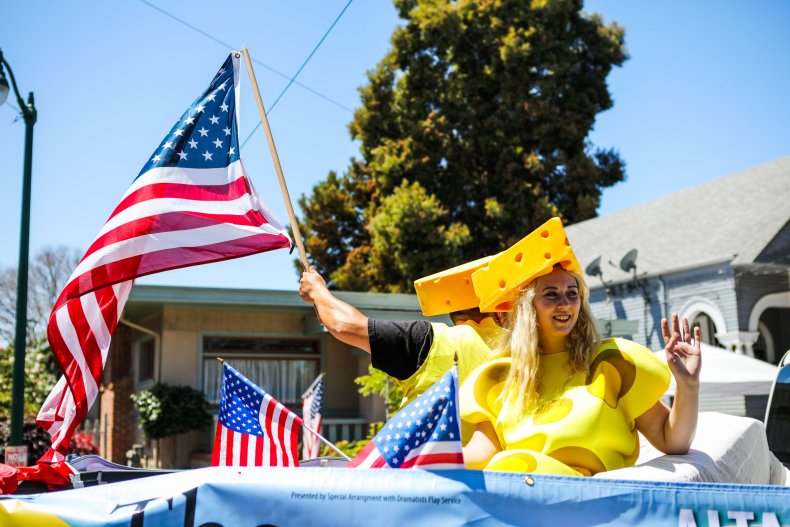 July 4 Images
WallpaperAccess offers at least 45 free Fourth of July high-definition wallpapers and backgrounds, which can be downloaded directly from its website.
Some of the images offered include several American flag-themed graphics and collages featuring fireworks displays and the Statue of Liberty.
Unsplash also has a host of "beautiful quality photos" of July 4 celebrations, including ones featuring fireworks, hot dogs, family and friends, "that capture the scene perfectly," the website says.
Some of the ones available include several fireworks displays, people wearing July 4-themed sunglasses and Independence Day-themed cakes and other foods. The free images can be downloaded directly from the website.
Users can also choose from nearly 700 free Independence Day-themed images on Pixabay. Images available include people holding American flags and several colorful shots of July 4-themed desserts and other table spreads. The images from Pixabay can also be downloaded directly from the website.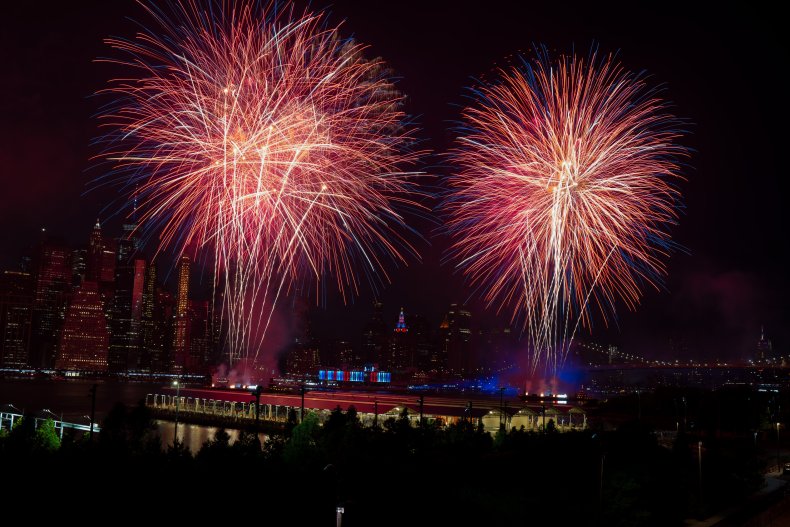 ---
... read more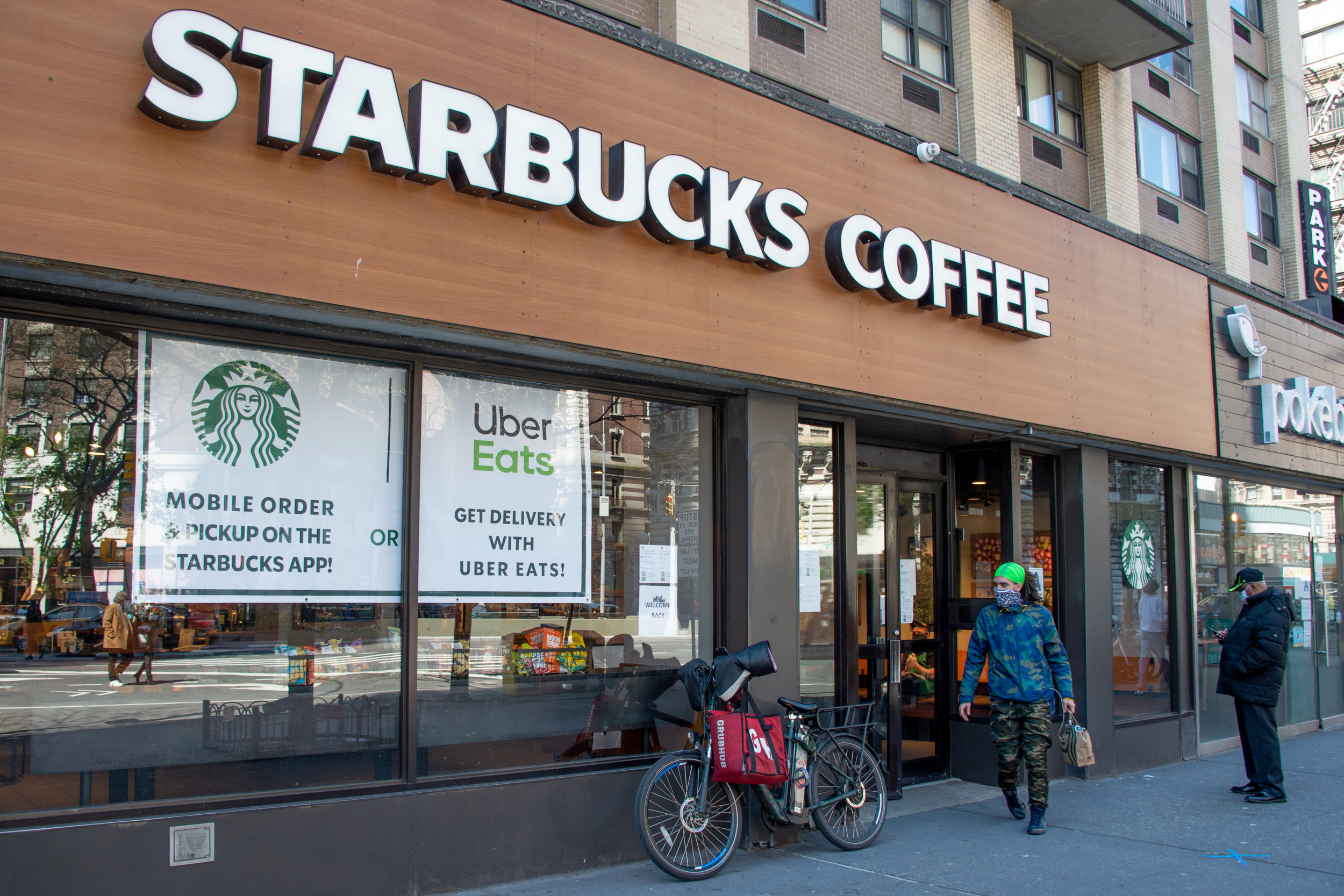 Best 4th of July GIFs, Quotes, Memes, Images to Celebrate: 'You … Sun, 04 Jul 2021 11:00:00 +0100-Normal hours at Starbucks venues vary by location and COVID-19 restrictions may be in place, so customers should contact their local branch before visiting.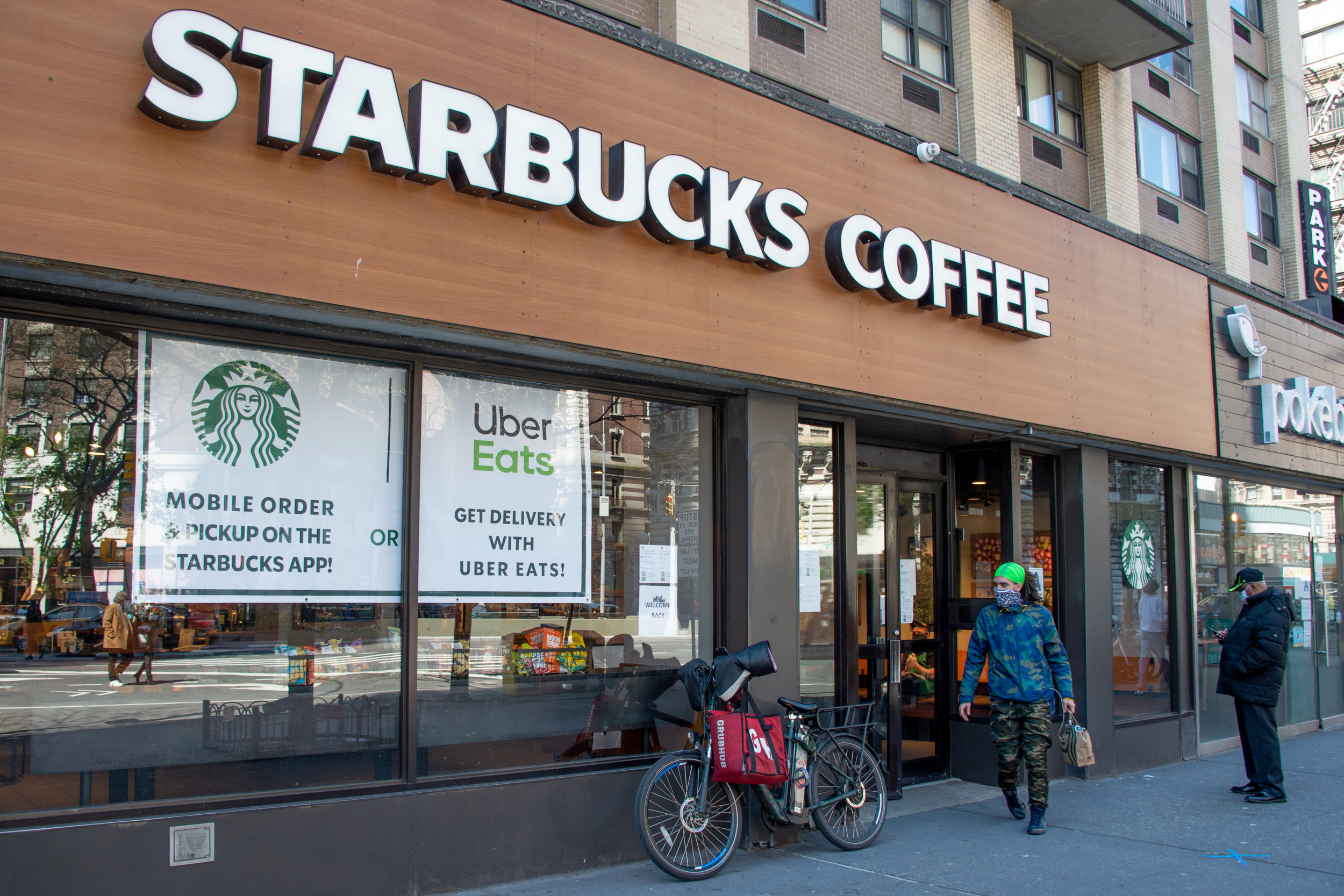 Is Starbucks open on the Fourth of July?
July 04, 2021
Select Starbucks venues and several other coffee shops are open on the 4th of July, but some may be operating on a modified schedule.
A spokesperson for Starbucks told CountryLiving.com in early June: "We are open on Independence Day in select store locations.
"Stores may occasionally adjust their hours based on business and customer needs, and customers can find specific store hours at Starbucks.com," the spokesperson said.
Typical daily hours of operation at Starbucks stores are from around 5:30 a.m. to 8 p.m. local time.
COVID-19 Safety at Starbucks
The coffee chain has issued several COVID-19 safety measures, including an update on its face mask policy.
In a statement updated on June 29, the company said: "Starting July 5, fully-vaccinated partners who disclose their vaccination status will have the option to remove their facial covering while working, unless required by state and local jurisdictions."
Before beginning their work shifts, employees are required to complete "a pre-check, including taking their temperature, to ensure they are ready and able to work," the statement said.
The coffee chain also implemented "elevated cleaning and sanitizing protocols…cleaning high touch surface areas as frequently," the company stated.
Plexiglass POS shields and bar guards have also been installed at its venues.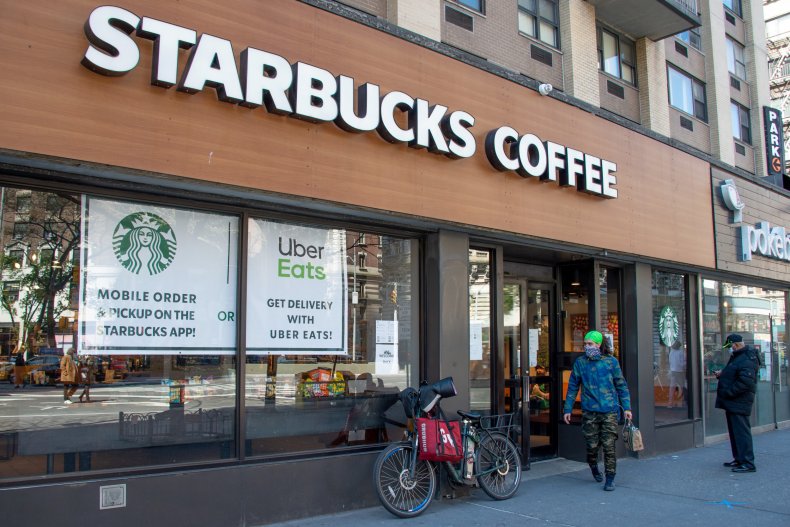 July 4 Store Hours at Other Coffee Shops
Here are the Independence Day store hours for some other coffee chains. Contact your local branch to confirm exact hours and COVID-19 safety restrictions that may be in place before traveling to any venues.
Dunkin' Donuts
Many Dunkin' Donuts venues are open July 4 but store hours vary by location.
In a statement to Heavy in 2020, the company said: "Dunkin' store hours vary by location. While many Dunkin' locations will be open on July 4th, we encourage our guests to check the Dunkin' Mobile App to confirm if their local store is open before visiting."
Caribou Coffee
Most Caribou Coffee stores are open on the 4th of July, but some may be on a reduced schedule. Typical daily hours are from around 5 or 5:30 a.m. to around 8 or 9 p.m. local time.
Au Bon Pain
Most Au Bon Pain venues are open on Independence Day, but opening and closing times vary by location. Contact your local branch to confirm exact times before visiting.
Tim Hortons
Most branches of Tim Hortons shops are open on July 4 but hours vary by location. Daily hours are typically from around 6 a.m. to 10 p.m. local time.
According to Chew Boom, a food and drink news website, Tim Hortons' "Independence Day Fireworks Donut," which was offered in 2020, has returned in 2021.
The donut features "the colors of the USA flag, red, white and blue, with its sprinkle and Fizzy Cluster toppings. These sugary clusters pop in your mouth as a festive surprise," the company said in a statement in 2020 announcing the offer.
Chew Boom reports the Independence Day-themed donut is available now through July 5.
Panera Bread
Most venues of the bakery cafe chain are open on Independence Day, but hours vary by branch. Normal daily hours of operation are from around 6:30 a.m. to 8:30-10:30 p.m. local time.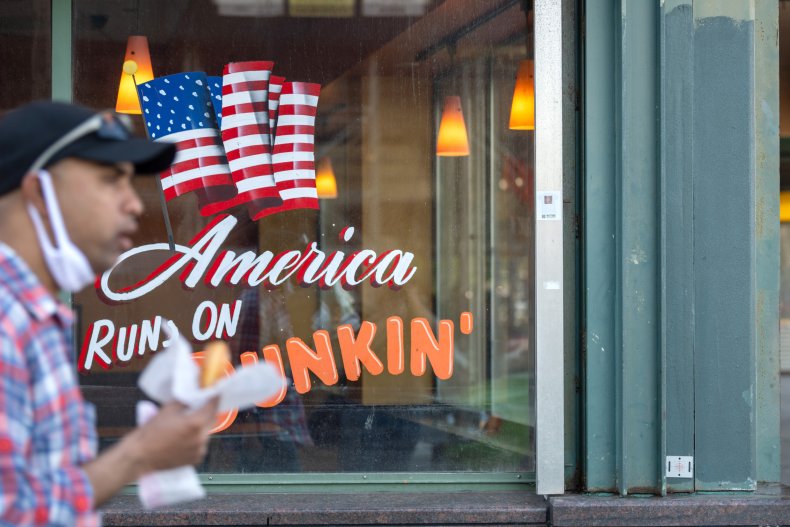 ---
... read more
– July 4, 2021
4th July! Best 4th of July GIFs Quotes Memes Images to Celebrate You